Get ready for the latest series of vehicles from Ford. The 2013 Ford Fusion is going to take you on a wonderful ride of comfort, convenience and style.
Since Ford is faithful to their vision to deliver the very best of what One Ford stands for, they are now giving future buyers a great new option when it comes to fuel efficient cars.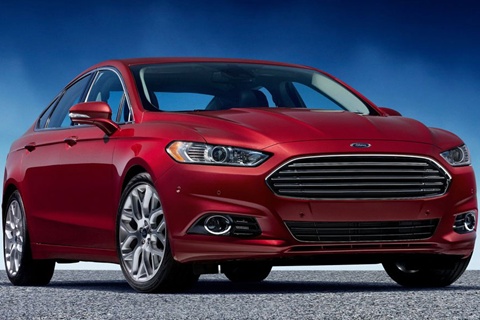 Performance
The 2013 Fusion is packed with a fuel efficient powertrain. They also offer hybrids and plug in hybrid cars. These alternatives will surely give buyers and clients a wider perspective when it comes to buying cars. It has a pair of EcoBoost which is paired with a four cylinder engine. It also features an automatic start and stop system.
This system helps assist the drivers to turn off the engine when the car is stationary or in idle. Additional features to choose from are the all wheel drive and front wheel drive application. People will also be able to choose between a manual or automatic six speed transmission.
Safety Features
Aside from these amazing features in the Ford Fusion, the company also wants to revolutionize the car's assistance to passengers and drivers. They have a brand new lane keeping system which helps the driver maintain his or her proper lane position. This new technology makes use of a small, forward facing camera that is located behind the rear view mirror. It monitors the lane lines to help determine if the car is on course.

The system will also be able to alert the driver if there are any irregularities in driving. This new technology will also be able to apply pressure on the steering to help the car go back to the right lane.
There are several more features like: Adaptive cruise control, Blind Spot Information System and Active Park Assist. The combination of these features makes the 2013 Ford Fusion one of the best cars in the business.
2013 Ford Fusion Introduced