The 2012 Rolls-Royce Ghost Six Senses concept car is a luxury model that captures the traditional rich, sumptuous sense of indulgence of a Rolls-Royce and catapults it to an entirely new level.
The sense of sight, smell, touch, aroma and sound are all ignited when you open the doors to the new Six Sense concept car. The sixth sense is the sense of wonder, surprise and delight as you take in the soft, lavish use of leather, the tiniest veneer details and a number of bespoke enhancements that make the Six Senses model a true beauty to behold.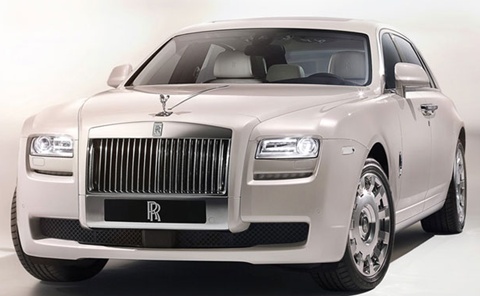 Sound
For over 100 years, the extraordinarily relaxing nature of silence has been a large part of the Rolls-Royce experience. However, the 21st century Rolls-Royce vehicles also offer some of the most advanced sound systems and the perfect auditorium to listen to music.
The concept sound system in the Six Senses model features an upgraded amplifier and exciter speakers in each of the leather head linings to raise the sound closer to passenger's ears.
Sight
The pearlescent white finish of the Ghost Six Senses concept car, complimented by newly forged alloy wheels is instantly aesthetically pleasing.
The deeply rich interior detailing, including deep Walnut Burr veneer with brown oak banding, is just one of the reasons why the interior of the Six Sense's concept is just as impressive as the exterior.
Touch
Inside the Ghost Six Sense's car, you'll find a variety of tactile materials that will enhance your journey in the new Rolls-Royce. From sumptuous leathers that include natural grain, fine veneers, cool chrome handles and thick lambs wool rugs and linings, this Rolls-Royce is truly a tactile and luxurious way to travel.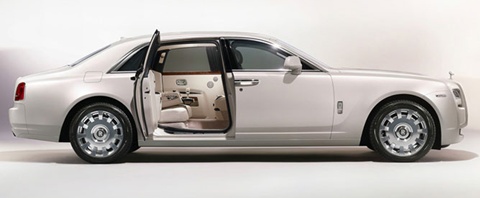 Aroma
There are several scents, created via the use of specially selected interior materials that have come to be associated with the luxury of a Rolls-Royce. In the Six Senses model, the rich new leather aroma is complimented by hints of woody spices found in the walnut veneer.