The newest addition to the Mercedes-Benz C-Class series is the C-Class Coupe. This classy sports coupe combines fun, comfort and driving efficiency for a target market of professionals aged between 35 and 45.
The Coupe still shares the distinguishable styling of the C-Class and adds features of its own. The long bonnet, steep windscreen, stretched out roof and short tail end gives it the powerful and sporty look.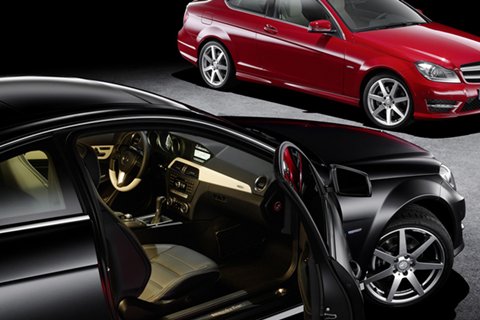 Even with its sporty features, the C-Class coupe is still a comfortable four-seater with a high quality interior finish. Customers of the C-Class have interior color options of brown ash burl, black piano-lacquer or nougatine burr walnut wood.
An astounding feature of the Coupe is that it provides internet access for the occupants. When the vehicle is stationary, the occupants are able to browse the internet, search for driving directions or seek assistance from the Mercedes-Benz Online Services website.
There are five models of the C-Class available. The C 180, C 250 and C 350 have petrol fueled engines, while the C 220 CDI and C 250 CDI are the diesel variants. All of the models offer high performance while still being exemplary economical. The top variant C 350 with a V6 petrol engine has an average fuel consumption of 6.8 liters per 100 km.