The 2012 Melkus RS2000 Black Edition will be as customized and limited in availability as any vehicle. The name represents the whole story in that there will only be five of these vehicles available in this color.
Exterior & Interior
The paint job is actually in a black piano lacquer for that incredible deep gloss effect that cannot be replicated in any other manor. The paint will have a depth of six layers, each individually sanded to bring out that familiar mirror type piano black finish.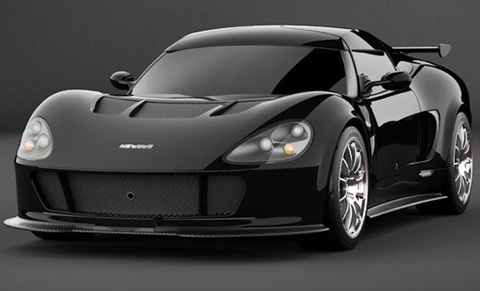 The interior will be black with carbon components and the same intense black finish applied in certain areas for a constant flow in appearance.
Obviously there will be references to the name of this 5 of a kind vehicle in the stitch work.
The wing style doors when opened will give the impression that this sleek and sophisticated black bird is preparing for takeoff at high speeds for a nice visual when observing the lines and curves that shape the body.
Performance
When it comes to performance, you are looking at a 2.0 liter, 4 cylinder engine that puts out an impressive 325 HP and actually will thrust this vehicle from 0 to 62 in 4.3 seconds, surpassing many others in the same class.
You can expect a top speed of roughly 168 MPH in large part due to the carbon body which reduces much of the weight for increased acceleration.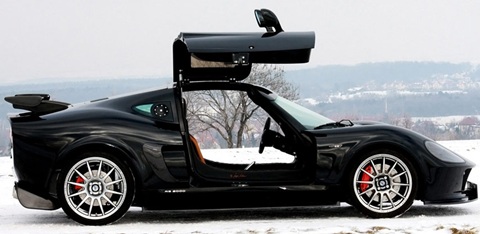 More on the Inside
The Black Edition is also going to include a full blown entertainment, navigational and informational center. The braking system is high performance and the vehicle overall will have an improvement in speed and handling compared to other versions of this model.
The 2012 Melkus RS2000 Black Edition is truly going to be a collector's item once the production stage is complete and with only 5 being sold, you can be sure it will be a cherished possession by those fortunate enough to own one.
Specifications
General Info

| | |
| --- | --- |
| Vehicle Type: Coupe | Base Price: € 149,900.00 |
Performance

| | |
| --- | --- |
| Engine: Twin Turbo 4-Cylinder | Displacement: 2.0 Liter |
| Horsepower: 325 HP | Transmission: 6-Speed Automatic |
| 0-60 mph: 4.5 seconds | Maximum Speed: 168 mph (270 km/h) |