The 2012 McLaren P1 Design Study displayed at the 2012 Paris Motor Show, is a concept study that the McLaren believes will be a supercar that will provide the best driving experience both on the road and on the racetrack.
McLaren expects to have a production version available within 12 months.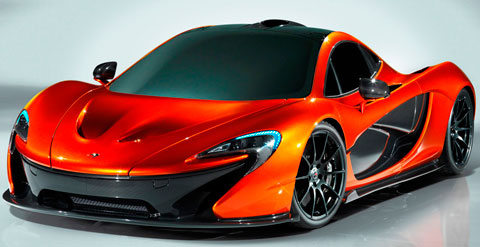 The company's aim for the P1, as outlined by Ron Dennis, McLaren's Automotive Executive Chairman, is not to build the fastest car available. Instead, they want to produce a road car that will also be the fastest of its type on the track, and provide the most satisfying driving experience.
Although the McLaren P1 will definitely be a road car, the company calls on its vast experience in designing the best F1 cars. Maximizing the aerodynamic performance of the car was a priority, and McLaren subjected the design to the same extensive wind tunnel testing that its F1 cars undergo.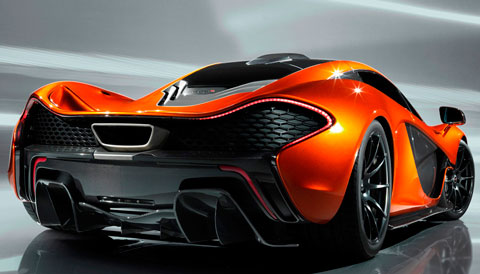 Downforce
Extensive wind tunnel testing has resulted in a car that exceeds any other car in terms of downforce. It has a five times greater downforce than the company's 12C racer. The downforce and aerodynamic stability are key factors in the car's performance. While the car will come with a powerful engine, the downforce and aerodynamic attributes will deliver premium handling and agility, and will greatly improve driver confidence in the vehicle.
This confidence will kick in quite early, because McLaren's design means high downforce levels are achieved at relatively low speeds. This greatly improves driving comfort, and makes the driver feel totally in control.
Who is it for?
The McLaren P1 is aimed at a select group of elitist drivers who want the best driving experience in a road car, but will occasionally want to put the car through its paces on a racetrack. The company stresses that it is not specifically targeting professional drivers.
Further details about the McLaren P1, including the powertrain, will be announced early in 2013.