The 2012 Honda Accord Coupe Concept is an introduction to Honda's forthcoming line of Coupe luxury sedans. It was designed to provide a perfect blend of luxury and affordability which appeals to young people, and first time luxury buyers. This model has the look of a fine luxury vehicle, crossed with a sports car.
It is designed with aerodynamic features for efficiency, as well as all of the aesthetic styling buyers are seeking. In answer to the increasing demand for environmentally friendly luxury vehicles, Honda is planning the next incarnation of this model to be a plug in hybrid.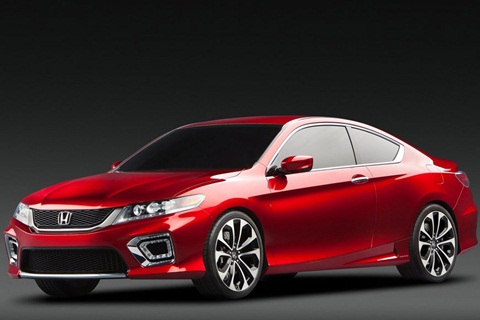 Exterior & Interior
Accord Coupe is a compact sized model, with a low profile and wide wheelbase. In addition to being aerodynamic, this design improves stability on the road. The trendy yet traditional styling is intended to project a professional image. The design includes all of the basic latest technology, which consumers expect to be included in a luxury vehicle, such as keyless entry and internet radio.
Hybrid
This vehicle, and the expected hybrid version, is being well received by consumers seeking a vehicle with a low-end price tag, and high-end look. However, it is a bit bare-bones compared to leading high-end luxury sedans. It does not include the same level of creature comforts or extra technological features you may find in some models.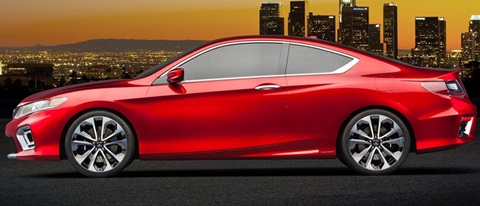 Additionally, the hybrid vehicle lacks power when running on battery. Top speeds are estimated to be over 60 mph, and a charge will only last 10-15 miles in typical city driving.
The 2012 Honda Accord Coupe Concept, and the luxury coupes expected to follow are great for a budget luxury car, but the emphasis is heavily on the aesthetic aspects. Those seeking luxury comfort or performance would likely be disappointed. However, those who want to make an impression when they drive will love it.