The 2012 Gumpert Apollo Enraged is a fine car that is equipped with a supercharged 4.2 liter V8 engine.
Street Legal
This feature alone will surely bring a jaw-dropping experience for people who will see this car in motion. Hailing from Gumpert, one of the best car manufacturers around the world, the Apollo Enraged has been designed for street racing.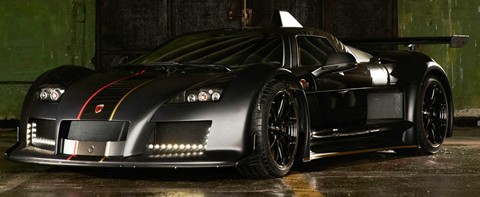 It was featured at the 82nd Geneva International Motor Show and it has since received a huge audience. The car's brute thrust goes up to 780 horsepower which is definitely saying something.
The griffin is Gumpert's mythical animal logo and is beautifully brandished in the car's distinctive swing doors. This high speed car is street legal which basically means that the Apollo Enraged has everything that a car needs and nothing that this car can't have.
Having a street legal car like the Gumpert Apollo does not mean it does not have any racing feature. It still adapts the same system and function just like Gumpert's Apollo R. Pure German speed is Gumpert's motto in the creation of this fantastic vehicle. A lot of people may have called it an extreme car but nevertheless it boasts of a grand time for people who live for speed.
Exterior & Interior
The sleek body of the Gumpert Apollo Enraged is also aerodynamic giving the car an optimum speed on the streets. The exterior body is a true work of art as it gleams day and night.
People will definitely take a second look as soon as this car hits the street. Comfort and style is also within the interior of the Apollo Enraged which gives everyone a convenient and safe ride throughout.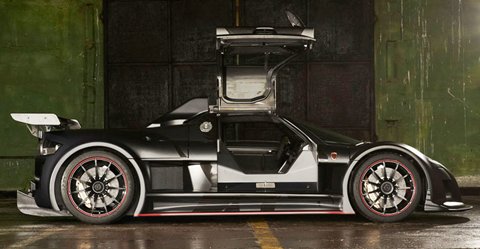 Acceleration
This limited edition car will definitely entice people who treasure cars and a fine work of art. The 2012 Gumpert Apollo Enraged will bring drivers from 0 to 60 miles per hour in just 2.9 seconds and will sprint to 124 miles per hour in a matter of 8.7 seconds. A true feat achieved by this limited edition car from Gumpert.
Specifications
General Info

| | |
| --- | --- |
| Vehicle Type: Supercar | Base Price: NA |
Dimensions

| | |
| --- | --- |
| Length: 175.6 in. (446 cm) | Wheel Base: 106.3 in. (270 cm) |
| Height: 43.8 in. (111.4 cm) | Width: 78.6 in. (199.8 cm) |
| Curb Weight: 2590 lbs (1174 kg) | Ground Clearance: NA |
| Luggage Capacity: NA | Maximum Seating: 2 people |
Performance

| | |
| --- | --- |
| Engine: Supercharged V8 | Displacement: 4.4 Liter |
| Horsepower: 780 HP | Transmission: 6-Speed Sequential |
| 0-60 mph: 2.9 seconds | Maximum Speed: NA |