World-famous guitarist Eric Clapton has been known to be a long-time Ferrari fan and to commemorate his indubitable patronage for the supercar, Ferrari has set the gears to create a one-off project, the 2012 Ferrari SP12 EC.
To build the car that will pay homage to Clapton's career, the Centro Stile Ferrari collaborated with the engineers in Maranello and Pininfarina.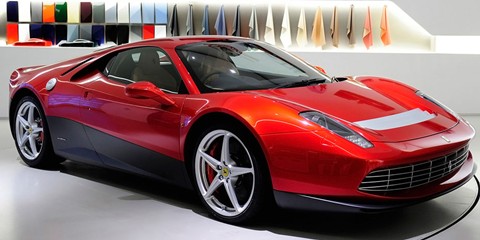 Engine
There are barely any details about how Ferrari will power the SP12 EC, though they are eyeing to put the powertrain for the award-winning 458 Italia that has a 4.5 liter V8 engine that delivers 570 horsepower and 398 lbs/ft of torque.
Performance
The Ferrari 512 BB is a sports car. Therefore, it is safe to presume that the SP12 EC will inherit most of its characteristics. It is also expected that Ferrari will make fine adjustments to make the car more versatile for daily driving and public roads. Clapton will definitely get the performance of a sports car and the comfort of a luxury car at the same time.
Exterior
The exterior of the SP12 EC draws inspiration from the 512 BB that will include a wider grille, new bumpers, a new exhaust system and a retro-style rear. According to Ferrari, the creative process for the SP12 EC exterior is similar to how Clapton meticulously picks up every note to create a musical score.
Interior
Fusion is what we can expect with the SP12 EC's interior. It could bring a sports-inspired yet luxurious feel. But since Ferrari has not released any specific details about it yet, we need to watch out for updates.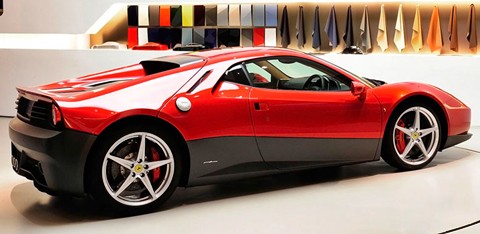 Pros
It has the looks and the power of a sports car. It has the comfort of a luxury car and it is one of a kind. With Ferrari behind the creation process, we can be sure that the car will have un-equaled quality.
Cons
One-off projects rarely have drawbacks, only that they are not reproduced. This car is specially made for Eric Clapton alone.
Now that the gears are set to create the 2012 Ferrari SP12 EC, another car will be included into the list of the greatest automobiles ever made.