The 2012 Chevrolet Tru 140S Concept is one of two new concept coupes revealed for 2012 at the North American International Auto Show.
This futuristic looking model is designed to appeal to young car buyers looking for something that they can infuse with their personality.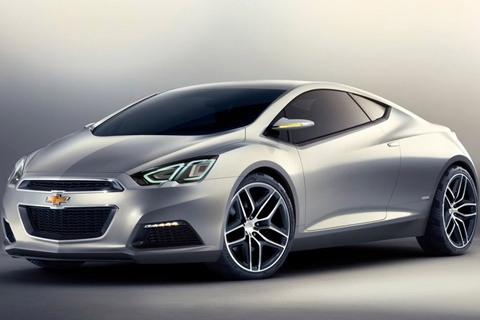 History Lesson
Although Chevrolet is a name synonymous with some of the best American cars, it should be noted that Louis Chevrolet, the brands namesake, was born in Switzerland. He went on to have a career in motor racing and this led to his involvement with W.C.Grant and the formation of the Chevrolet Motor Car Company, one hundred years ago. He would almost certainly have approved of the stylish design of the Tru 140S as a sports car of the future.
The new generation of concept cars being introduced by General Motors reflects their desire to move with the times. The company listens to the comments and opinions of their customers to strive to meet their visions of the perfect auto to aspire to.
With 40 percent of the car buying public in America being under 30 years of age, the importance of capturing the qualities of style combined with functionality these young drivers require is paramount.

Exterior
The new Chevrolet concepts including the Tru 140S, are the answer to what these young consumers have been asking for. This model which is a sporty 3-door hatchback has all the style of an expensive, luxury sports car without the outrageous price tag.
The ground-breaking concept Tru 140S introduced at the International Auto Show is finished in a matte white color with chrome wheels incorporating all the design features the sports car lover could desire.
The designers of the Tru 140S want this performance concept Chevy to have functional features that you would normally expect in much more expensive autos, such as direct injection. Plus convenience features including space for four passengers, WiFi and smart phone connectivity.
Inspired Interior
The interior of this concept car is still being developed receiving input from potential customers. Overall the 2012 Chevrolet Tru 140S Concept is a Chevy that is being created to give young consumers what they want in terms of design and functionality to enhance their driving experience.
Specifications
General Info

| | |
| --- | --- |
| Vehicle Type: Coupe | Base Price: $20,000.00 |
Performance

| | |
| --- | --- |
| Engine: 4 Cylinder Turbo Ecotec | Displacement: 1.4 Liter |
| Horsepower: 150 HP | MPG: 40 mpg comb. |