A luxury car by GM with the performance of a sports car, the new 2012 Buick Regal GS has successfully merged both worlds. Recently reveal in Miami, the new Regal GS is sportier looking than its predecessors, with that in the design concept, you can't say it's a grandfather car anymore.
The GS is a mid-size 4 door sedan, with a luxurious feel and plush interior but drives like a sport car. The GS's engine produces 255 horse and 295 lb-ft of torque from its Ecotic 2.0 liter intercooled turbocharged engine, and an acceleration time of 0-60mph less than seven seconds.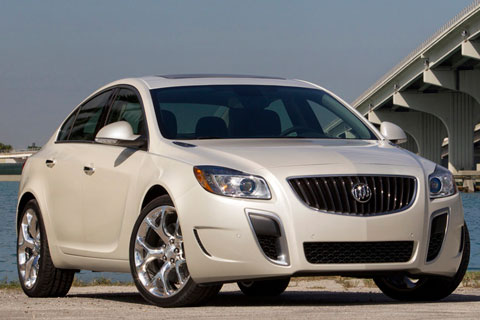 The GS suspension system allows the driver to change its setting and steering sensitivity according to its driver's preference, this modes are standard, sports and GS. GM offers the Buick six speed manual transmission and a six-speed automatic accompanied by a Driver Shift Control system that will be offered later on.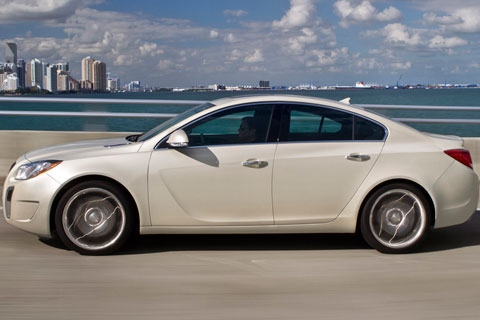 A Hiper Strut front suspension system and four-wheel independent suspension system, with disc brakes on all 4 wheels and Brembo caliper on the front. The aggressive A 5 twin spoke alloy wheels on a standard 19-inch with an option of 20 inches that grips the ground firmly.
Standard features like Key-Less entry, XM satellite radio, Harman Kardon 320watt surround system and Bluetooth.