The 2012 AC 378 GT Zagato made its debut at the Geneva Motor Show as part of the supercar classics. This new addition to the world of grand tourer cars has been in the developing stages for more than a decade.
It is no doubt that GT Zagato earned a place in the top spot of high performance cars.
The company truly brought this car to a whole new engineering concept which combines British prowess and the power of an American muscle into one car. Thus, the birth of the AC 378 Zagato.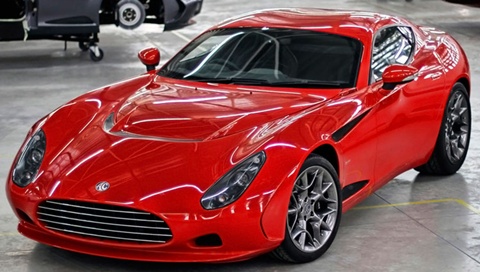 Performance
Armed with 434 horsepower, this car will bring the speed in the lives of future owners and racing enthusiasts.
The GT Zagato earned a huge audience when it was presented in the Geneva Motor Show in 2009. Since then it has been in production until this day. Zagato's vision for this car is a recipe of aerodynamics, lightness and simplicity.
The car has a curb weight of 3229 pounds with its 6.2 liter V8 engine. An all-American engine that gives that much needed power and precision. The engine of the AC 378 Zagato gives it an unrestricted top speed of 185 miles per hour. This car truly ups the ante when it comes to high performance and there is no doubt about it.
The GT Zagato is also produced in manual transmission that is available both in left hand drive and right hand drive function. This way the company can cater to the UK and German market who received the debut of this car with open arms.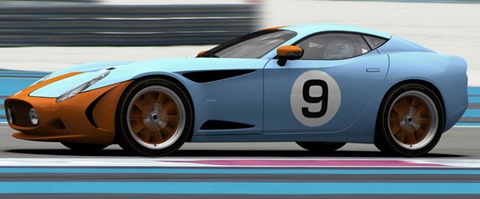 History
The amazing history and concept of this car is introduced to everyone just by its name. The 2012 AC 378 GT Zagato is designed by world renowned car designer Zagato, it has 378 cubic inch capacity in its engine and it is able to give an ultimate performance with its Grand Touring efficiency.
It is an Italian car that brings the combination of ingenious functions to a single car. The 378 GT Zagato will surely fill your need for speed for years to come.
Specifications
General Info

| | |
| --- | --- |
| Vehicle Type: Coupe | Base Price: £ 89,990 |
Performance

| | |
| --- | --- |
| Engine: GM V8 | Displacement: 6.2 Liter |
| Horsepower: 434 HP | Max RPM: NA |
| Torque: 430 lb-ft @ 6600 rpm | Transmission: Manual |
| 0-60 mph: 4 seconds | Maximum Speed: 185 mph (298 km/h) |