The 2011 Weismann Spyder Design Study was unveiled at the 2011 Geneva Motor Sports Show, showing off a classic design combined with state-of-the-art technology that is typical of Weismann sports cars. The convertible sports machine features the best qualities of the manufacturer's early designs, incorporating many years of sports car building experience with current trends as perceived by the Weismann brothers.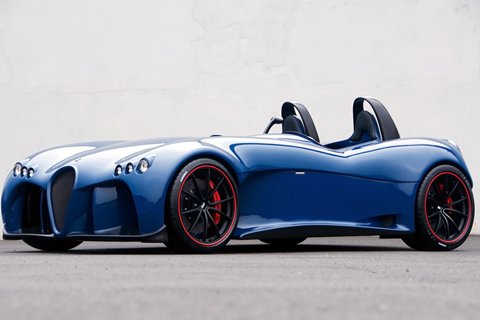 The Spyder can reach a speed of 100 kph (62 mph) from rest in no more than 4 seconds and can reach a top speed of 290 kph (180 mph). Weighing less than 1000 kg (2205 lbs), it is ultra-light weight, yet very powerful. The 4 liter V8 engine can produce energy relay output of 420 hp.
Touted to be the most extreme Weismann-built car ever in terms of design innovation, the 2-seater purist Spyder model is designed without doors or window screens. Like all other Weismann cars that are individually manufactured since 1988, the Spyder is manually crafted and carefully assembled by hand – every piece, every detail.
Each Weismann car is unique and like no other because each one is specifically designed depending on the customers' personal preferences. This is why each car provides a unique driving experience for the owner.