The 2011 Spyker C8 Aileron was initially launched as a "concept vehicle" during the 2009 Geneva Motor Show. The C8 Aileron was among the few European cars built months before its launch in May 2009. The car is powered by two transmission types: The "6-Speed Getrag" manual gearbox and "ZF 6 Speed" automatic gearbox. The 6-Speed Getrag comprises of ratios matched with the engine output while the ZF 6 Speed has standardized paddle shifters attached behind the steering wheel for automatic transmission.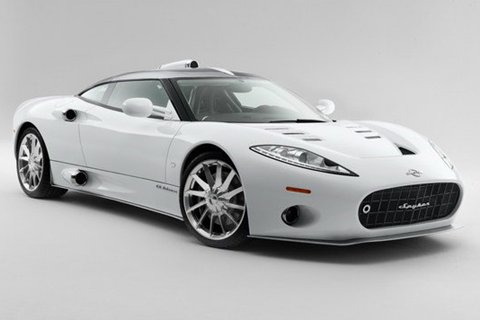 As of February 2011, the latest C8 Aileron cars are available in the market after a series of delays caused hundreds of Spyker fans to turn down the company's formal launch. According to Spyker Cars, the 2011 Spyker C8 Aileron will be officially launched during the 2011 Geneva Motor Show in Switzerland.
Since 2000, Spyker Cars continues to gain regard in manufacturing premium sports cars. In 2008, the company marked their 8th year in the business by presenting a prototype of the C8 Aileron in the Geneva Motor Show. The unveiling of the C8 Aileron's prototype was spearheaded by Victor Muller, Founder and CEO of Spyker Cars.