Ford cars are popular for their engineering, performance, and styling. High-performance Mustangs, in particular, have an appealing, timeless quality. They're ideal for daily drives or as beautifully restored entries in car shows. With the launch of a new series of SMS 302s, passengers are ensured a smoother, more comfortable ride.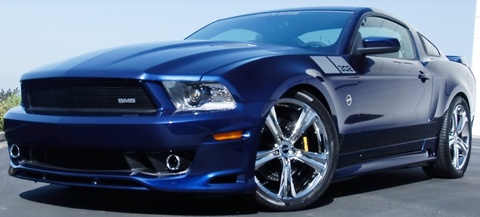 As with most enhanced marquees, aerodynamic design and functionality had been factored in. The 2011 SMS 302 Ford Mustang offers more bang for the buck, with more features and enhanced performance.
The automaker has based enhancements on the new 5-liter Mustang GT chassis. The 2011 SMS 302 Ford Mustang comes in coupe and convertible. Two models include the 302 cubic inch 4-valve with a tuned 5-liter engine that can churn out 440 horsepower and 400 ft.-lb. of torque; and the SMS 302SC that ups power output to 535 horsepower and 450 ft.-lb. of torque. The 2011 SMS 302 4V can go from 0-60 within 4.5 seconds, while the SMS 302SC can run from 0-60 in 4.3 seconds.
Fresh and modern interiors and new performance suspension system make the 2011 SMS 302 Ford Mustang a coveted car.