The latest Skoda Design Concept car is paving the way for all future Skodas. And this concept car does look pretty impressive. While some of the characteristic design features of previous Skoda models remain, they have been modified and modernized to produce something that is simple yet elegant.
A long wheelbase and short overhangs appear to be prerequisites for successful automobiles and the 2011 Skoda Design Concept certainly have these elements.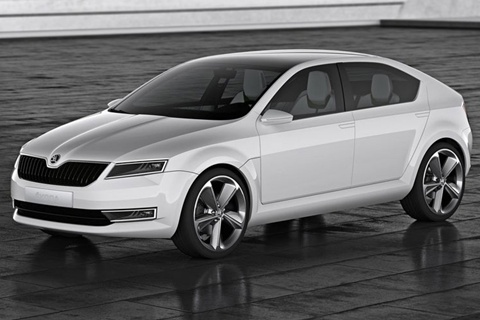 Exterior
The car has a high level of visual majesty: the tailgate has been seamlessly integrated into the body of the car, the roof line is dynamic and the unobtrusive yet larger grill with fine slats and shiny finish together create something that is definitely pleasing to look at.
Something else that you'll notice when you see the new 2011 Skoda Design Concept is that the Skoda logo has also had a bit of a revamp. The newly arranged logo stands out as the start point for all of the new Skoda's contours and intersects the horizontal bonnet line making it the center of attention when you look at the car head on. The clearly structured logo has also been bordered by four headlights which add warmth to the design.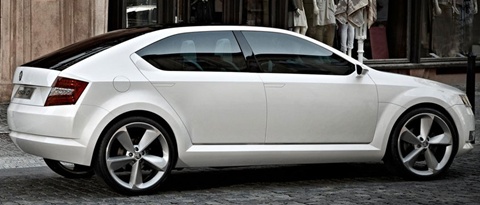 Interior
The precision of the Skoda concept car design is mirrored on the inside. The unadorned, angular, clean shapes used allow drivers to utilize a generous amount of space in the passenger and trunk areas.
We can't talk about the 2011 Skoda Concept car without mentioning the presence of crystal glass! It's an interesting addition that reflects the link with Czech culture and craftsmanship; however, driving a car that utilizes crystal glass on sunny days just doesn't seem practical.
That aside, the new Skoda design concept still manages to look sleek, utilizes indoor space well and provides us with a car that's certain to be noticed while on the road!