Even with the latest designs in modern vehicles today, the classics, as they say never get old and are still used today. The Classic Recreations Shelby GT500CR is one of the classic cars recreated for car enthusiasts around the world.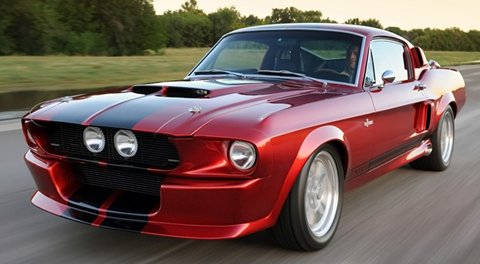 The Shelby GT500CR comes in different colors, it can be in a combinations of gray and black, red and white, blue and white, black and gray, yellow and white, also custom colors of this car are also available upon its request. It has 545 horsepower, a very fast car, and it is fuel injected with an electric fuel pump to contain an eighteen (18) gallon fuel cell.
Being a re-creation of a classic car doesn't mean the material used to manufacture is the same, Classic Recreations have made enhancements on the car including its fiber glass exterior. An improvement added is in its interior that includes the installation of Carroll Shelby signature seats. When it comes to the classics, the GT500CR is one of the best.