On paper, electric vehicles should have been the future of the automotive world. As a practice, it seems that before that happens; technology in producing these cars must improve before this potential gets realized. With concept cars such as the 2011 Opel RAK e Concept, it shows that the electric vehicle has a bright future.
The RAK e is an electric prototype that aims to make electric vehicles affordable for everyone. The name RAK is of historic significance for Opel, as the RAK is a rocket powered car that reached 220 kilometers per hour in the year 1928. The RAK e is just as revolutionary, as it aims to become another groundbreaking vehicle.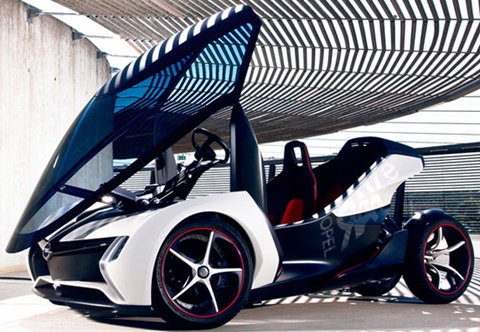 Performance Motor
The RAK e is unlike just about any car on the market today, electric powered or otherwise. It promises to take you a distance of 100 kilometers for a cost of just one euro, reach a speed of 120 kilometers per hour within 13 seconds, and to make the car so affordable that just about anyone can afford it. Its size is about a third of a conventional compact car, but despite its light weight inherent from its size and its space frame structure, it is still a very safe place to be.
This car can seat 2 people in an arrangement that resembles a glider. The engine is an electric motor with a maximum power output of 49 horsepower. Coupled with a 5 kWh battery, it can cover a range of up to a hundred kilometers.
The Opel RAK e Concept looks like a viable concept. If ever this car (or something similar to this) comes out in the future, this will make a serious dent in the automotive market for years to come.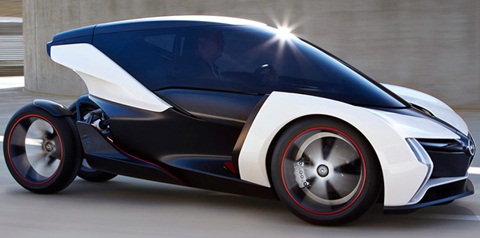 Specifications
Dimensions

| | |
| --- | --- |
| Length: 46.8 in. (119 cm) | Curb Weight: 836 lbs (379 kg) |
| Luggage Capacity: NA | Maximum Seating: 1+1 |
Performance

| | |
| --- | --- |
| Motor: Electric 36.5 kW | Horsepower: 49 HP |
| Torque: 43 lb-ft | 0-60 mph: 13 seconds |