Have a love affair with magnificently styled cars? The 2011 Novitec Tridente Maserati Quattroporte is sure to set your heart racing. Novitec Tridente recently presented an awe-inspiring package created exclusively for the Maserati Quattroporte luxury car, both for the S and Sport GT S versions. Resulting from this creation is a revved up power output and improved aerodynamics.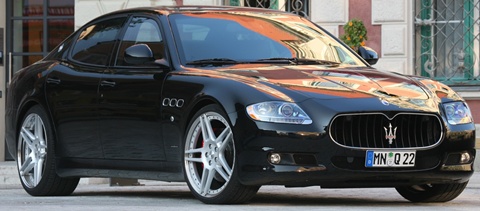 The Novitec Tridente Maserati Quattroporte is powered by a 4.7-liter V8 engine that can produce 590 horsepower at 7,300 rpm and maximum 572-Nm torque. The supercar can go from zero to 60 mph in 4.6 seconds. The best speed of the visually arresting and pulsating sports car is 290 km/hour.
Novitec Tridente, the division of the German tuning firm Novitec Rosso, has also fitted this 2011 Maserati Quattroporte with a new height-adjusting suspension, rear spoiler, and 21-inch alloy wheels. Elegant inside out, the car has more stylish interiors than its predecessors.