The 2011 Novitec Rosso Ferrari 458 Italia comes with a 4.5 liter V8 engine and 609 horse power at 9100 rpm. It can accommodate 135.3 horse power per liter with a top speed of 205 mph. Novitec Rosso comes with a high-performance exhaust system – the same one used for Formula 1 racing – allowing it to produce increased power.
The exhaust system is included to generate efficient exhaust flow through three tailpipes measuring 90 millimeters. This design not only improves overall power but is also heat resistant and incredibly light at less than 21 kilograms compared to a production exhaust.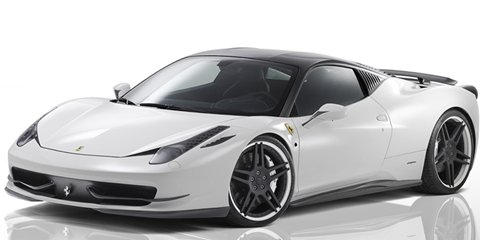 The Italia also boasts of a specially made tire and wheel combination that measures 21 and 22 inches. As for performance, the model now includes newly installed programs in its electronics with a faster response time when it comes to throttle commands.
The 2011 Novitec Rosso Ferrari 458 Italia is a powerful two-seater designed to provide the usual sporty look. It features rocker panels to stimulate air flow between the wheels while the fender-mounted ventilation louvers are made from carbon fibers as well as the machines mirror-housings to complete the dynamic ensemble.
The vehicle also comes in a wide variety of upholstery colors.