The 2011 Mercedes-Benz F125 is an automobile created by Mercedes-Benz in order to mark their 125 years of being one of the top automobile manufacturers in the entire world. Most say that this new model, the F125, is a car of the future and will surely set the bar for up and coming vehicles of the future. It gives a better meaning to the words large and luxurious when it comes to automobiles.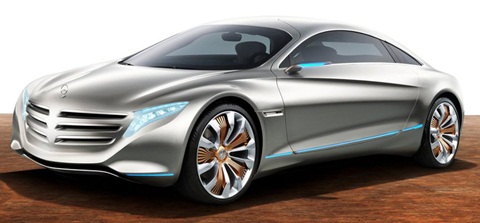 Innovation & Style
With the Mercedes-Benz F125, the manufactures have envisioned creating it with an emission free engine and is hydrogen powered; with emphasis to the use of hydrogen (H2) as the power source of course. The general plan with this model is that it will be the standard for future cars and will be the one to beat in the coming years.
As with most luxury cars in the present, the Mercedes-Benz F 125 boasts astounding features as well as spacious interiors. It is designed with comfort and aesthetics in mind. According to the manufacturers, automobiles of the future have a lot of potential particularly ones with no emission issues.
Emission Free

Aside from the emission free engine, the F 125 also features futuristic concepts that are unfortunately not available in the market today. Although, the research board from Mercedes-Benz states that they continue to push the boundaries with this model so a lot of promise and potential comes with the F 125. Even though the F 125 is still in its developmental stages, it is definitely one of the cars to wait for with all the features that provide better driving dynamics as well as improvements with its power source.