The 2011 Maserati GranCabrio Sport features a 450 HP and 4.7 liter V8 engine. The model is specially made to be fuel-efficient with an approximate 6% reduction in the user's fuel consumption. The Maserati also comes with the Friction Reduction Program that is meant to make it easier for the driver to control the machine with just the slightest effort on your part.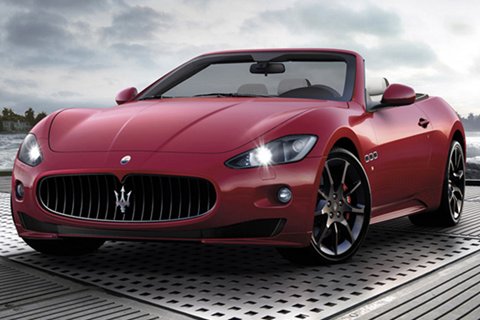 Another feature of the Maserati GranCabrio is its six-speed transmission boasting of the ultra-fast MC Auto Shift that makes for smooth and seamless gearshift response for the driver. With a top speed reaching 285 km/h, the model boasts of a forceful look with the signature nose, black grille and red accents. Headlights have also been changed to reflect a black look along with white side marks for additional distinction.
Burning as much as 95.7 horse power per liter, this Maserati now has better handling with the upgraded Skyhook active-suspension system.
All in all, the 2011 Maserati GranCabrio is a combination of the old Maserati design sculpted for a more dynamic look plus technological advances that makes this powerful machine even easier to handle than ever.
This Maserati model will be on sale starting in the Summer of 2011.