Nothing speaks more of history than a Mansory Ferrari 458 Italia Siracusa racecar. It has run across race tracks since time immemorial. Its design is second to none because of the combination of elegance, luxury, art, and science. The Siracusa is design perfection and engineering perfection. It has upgraded its appearance and overall performance.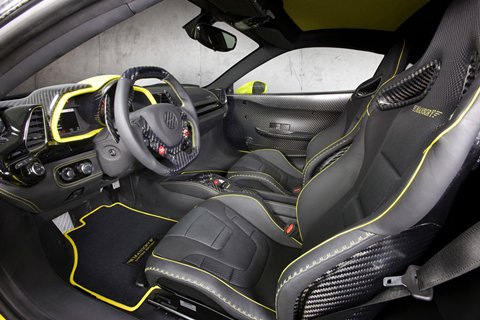 The Siracusa uses a carbon body that makes it light and the fastest speed demon on the road. The Siracusa uses carbon for all its parts and fits the aerodynamic build of the car to perfection. The Siracusa catches your eye with its fierce look; the front has an apron with its efficient air inlets for a better ventilation of the coolers. With its new design the Siracusa not only looks cool but also added onto its down force.
The Siracusa has an engine of 4.5 liter V8, natural aspiration, 590 hp, a torque of 413 lb-ft, and has a maximum speed of 205 mph.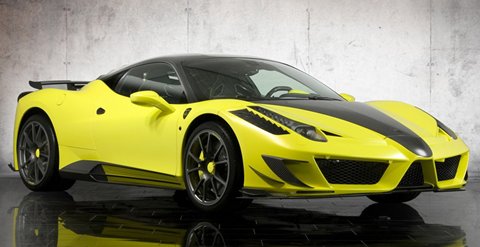 The Siracusa is not only designed like a beautiful woman but also performs at the highest levels. The engine is of optimum efficiency, superb filtering system that enhances the performance of the engine and acceleration. The car has a magnificent 590 hp / 434 kW and 560 Nm, the eight cylinder car flies from 0 to 100 kph in 3.2 seconds. The fastest speed of the Siracusa is 330 km.