One look at the KICHERER SLS 63 Supersport GT and anyone won't fail to notice the irresistible fusion between unique aesthetics and technological advancement from the makers of world-renowned luxury automobiles, Mercedes-Benz. Inside as well as outside, the KICHERER exploits the use of innovative carbon fiber in both the cabin components and the exterior body shell. Exceptional carbon fiber fixtures inside the KICHERER include: exquisite door paneling, door entrance borders, center console, back of the seats and tray lid.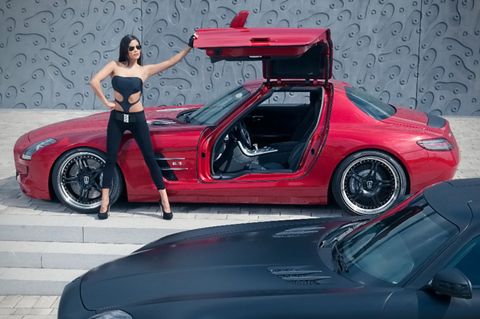 The KICHERER's exterior, on the other hand, certainly doesn't lag behind; handmade front grills emphasized by large vertical fins (giving the front section of this sports car a rogue appeal), exhaust pipes on the rear, and carbon fins on the mudguard and the cowl pull the very handsome exterior package all together. If that doesn't take anyone's breath away (a long shot), then they better be prepared for what lies under the KICHERER's hood: a 6.3 liter V8 engine that defines an exemplary system allowing the KICHERER to achieve optimal torque of 700 Newton meters (from 650 Newton meters) for a fully-fledge driving experience.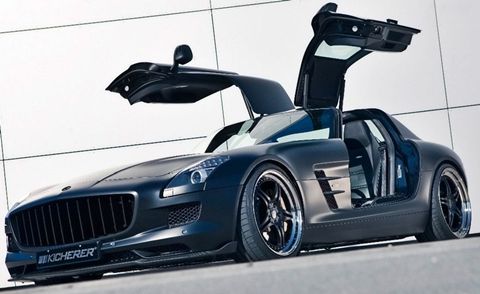 Thanks to 630 Horsepower (from 571) of improved engine performance, the SLS Supersport GT achieves a top sustained speed of 320 km/h and accelerates from 0-100 km/h in just 3.5 s. With the handmade exhaust pipe and the exceptional damper sport exhaust system (with innovative pressure regulation), the KICHERER proves to be a high-performing supercar worthy to carry on the Mercedes legacy towards the future.