After being absent for nearly five years, Identity resurfaces at the Geneva Motor Show with its latest supercar prototype- the 2011 Identity Y2.
Identity first entered the Geneva Motor Show in 2007 with its first supercar concept- the I2. It has taken the company from Spain five long years to produce another supercar in the form of the Y2. The latest in Identity's line up draws inspiration from one of the most feared and ferocious predators known to man, the great white shark. Will the Y2 live up to the image of the streamlined and powerful ocean monster it was designed after?
Performance
In paper, the Identity Y2 is a sports coupe equipped with a V12 engine capable of 520 horsepower that produces 700Nm of torque (369 lb/ft). All that power under the hood translates to an impressive 0-100km/h (0-60mph) acceleration of less than 5 seconds and a none-too shabby top speed of 300km/h (187mph).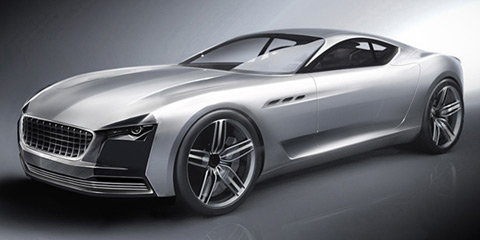 Although the Y2 concept car wasn't completely finished when shown and it remains unclear as to when Identity will come up with a finished supercar, its engineering and design using premium materials that include Kevlar, aluminium and carbon fiber plus its exciting V12 power train all point to a promising supercar when finished.
Interior & Exterior
The most prominent feature of the 2011 Identity is its a pair of bi-xenon headlights that mimic the great white shark's own menacing and piercing eyes. Still using the great white predator as design inspiration, the Y2 is fitted with an imposing front grille and side air intakes.
The Y2 is 4.9 meters long, 1.3 meters high, 1.95 meters wide and with a 2.96-meter wheelbase.
All these elements add up to a sleek and roomy yet aggressive and powerful stance- just like the great white shark.
Since it might take a while still before Identity can actually come up with a production model of the Y2, coming up with an accurate price, even a price range for the Y2 is difficult and tricky. For anyone of you who may be aching to snatch one of these predators up, it might be best to wait a little longer until such time when Identity comes closer to releasing the Y2.
The Competition
If and when Identity markets a production model of the Y2, its initial specifications bring it closer to the class to the Aston Martin DB9 (MSRP $189,915; 13 city/ 20 hwy), Lamborghini Gallardo (MSRP $237,600; 13 city/ 20 hwy), and Ferrari California (MSRP $192,000; 13 city/ 19 hwy).
It's a tough playing field to be in, especially since the Aston Martin DB9 has won a lot of followings with its precise steering, impressive and exceptional interior and exterior that shout exclusivity, and not to mention that the DB9 has one of the smoothest rides in its class.
Finally…
Identity's Y2 supercar specifications all look good on paper. Its powerful engine brings it to the realm of supercar favorites Aston Martin DB9, Lamborghini Gallardo, and Ferrari California. Moreover, its shark-inspired design and long wheelbase may appeal to some people who are looking for an aggressive look to their supercars without sacrificing roominess of the interior.
However, Identity's own limitations as a niche supercar maker may be the Y2's biggest impediment yet to truly becoming like a great white shark predator that triumph over its prey.
Specifications
General Info

| | |
| --- | --- |
| Vehicle Type: Super Sport Coupe | Est. Market Price:NA |
Dimensions

| | |
| --- | --- |
| Length: 192.9 in. (490 cm) | Width: 51 in. (130 cm) |
| Height: 76.7 in. (195 cm) | Wheel Base: 116.5 in. (296 cm) |
Performance

| | |
| --- | --- |
| Engine: V12 | Displacement: NA |
| Horsepower: 520 HP | Torque: 369 lb-ft |
| 0-60 mph: 4.9 seconds | Top Speed: 187 mph / 300 km/h |