With a lethal combination of top notch aerodynamics, a super lightweight structure, and a super powerful engine, the Gumpert Apollo S is part of the super exclusive list of being among the world's fastest cars. How this is achieved is something to marvel.
Exterior
The body and chassis is made mostly out of carbon fiber and aluminum, a super durable yet super light combination of materials. This allows the Apollo S to go to the weighing scales at a weight of less than 2700 pounds, a super light weight given that this car is a legit supercar.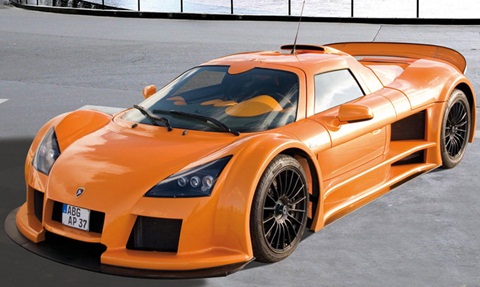 In addition, Gumpert has constructed the Apollo's body to be as aerodynamically efficient as possible, that they have claimed that you can drive this car upside down on a tunnel at around 300 kilometers per hour.
Performance
The heart of the Apollo S is a 4200cc V8 engine that is developed by Gumpert. Adding 2 turbochargers in the mix, this engine produces a massive 900 horsepower. This is enough for the Apollo to hustle to a hundred kilometers per hour in 3 seconds flat (or even less) and push on up to a top speed of 360 kilometers per hour.

A competition grade suspension allows for breathtaking cornering performance. Huge disc brakes allows for strong stopping skill no matter what the speed. And 19 inch wheels wrapped in Michelin Pilot Sport tires allow for maximum grip and stability even at speeds of over 200 miles an hour.
The Gumpert Apollo S goes all in to become one of the fastest cars in the world. And they have delivered as promised.
Specifications
General Info

| | |
| --- | --- |
| Vehicle Type: Coupe | Est. Base Price: $238,00.00 |
| Engine: 4.2-liter bi-turbo V8 | Horsepower: 700 HP |
| Transmission: 6-Speed Automatic-Manual | Maximum Seating: 2 people |
| 0-60 mph: 2.9 seconds | Maximum Speed: 225 mph (362 km/h) |