The original Ford Mustang was the clear embodiment of what the concept of American muscle truly is. It's got an engine that roared like thunder and with speed challenging that of light. It was America's high-performance offering to the car industry.
The Ford Mustang Shelby is the new era's muscle car with an impeccable flavor of modernity.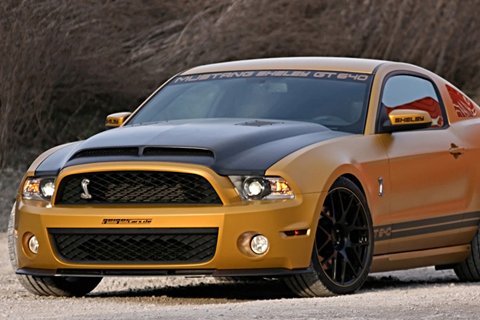 The Shelby is already mighty on its own, crossing race tracks and streets with 550 horsepower. Still, tuning specialists at Geiger Cars have set their eyes on the Shelby to bring out its utmost potential.
Known as the GT640 Golden Snake, Geiger Cars enhanced vehicle now comes with a 5.4-liter V8 engine that produces 789 Newton-meters of torque. It gains a speed of 100 km/h in 3.7 seconds—all thanks to the reprogrammed ECU, and improved exhaust system made from stainless steel.

The GT640 is not made of gold. The exterior is painted in matte gold. It is equipped with a carbon fiber hood, side skirts and adjustable H&R suspension parts. The Munich tuning-based tuning center also incorporated Michelin Pilot Super Sport tires on 20-inch alloy rims to add extra attitude to the supercar.