With shaved pounds and a supercharged engine, the Ford Shelby GT500 has the stellar performance to complement its stunning piece of design. Lighter by a little over 100 pounds (with the coupe weighing 3,820 pounds and the convertible packing in 3,969 pounds) yet more balanced and fuel-efficient, the 2011 Ford Shelby GT500 is a noteworthy supercar.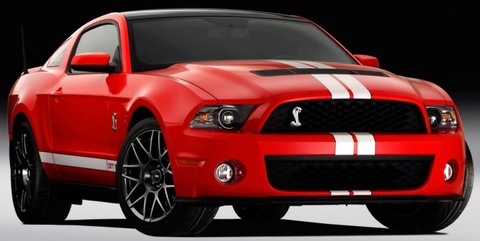 The excess weight taken off its nose, expect the 2011 Ford Shelby to deliver even better performance and handling than the standard Ford GT model. The new aluminum model's 5.4-liter V8 engine can churn out 550 horsepower and 510 pound-feet of torque.
Apart from being a blast to drive, the 2011 GT500 looks sleek and elegant, owing the improvements to the new structure and materials. It's been given a new nano-particle coating for its cylinder walls, doing away with steel sleeves utilized in numerous aluminum blocks. The car also comes with a glass roof option.