Ford itself has said—the 2011 Ford Explorer is the sports utility vehicle or SUV of the 21st century. It is jam-packed with the edgy features and cool packages that will surely sweep you off your feet.
The 2011 Ford Explorer is a crossover. It boasts of a large cabin space, towing capacity, and off-road versatility characteristic of sports utility vehicles. At the same time, it combines these with crossover attributes of cars which are smoother rides as well as safety and fuel economy. Thus, this is perfect for those who want to maintain a rugged look without sacrificing comfort.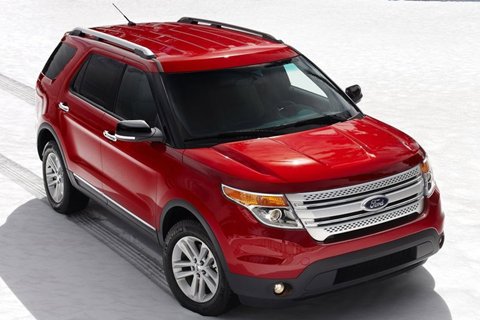 Performance
For its engine, it has the following high quality features. First, it comes with a 2.0-liter EcoBoost I-4 which means that you can be guaranteed to receive as much as 237 horsepower as well as 250 lb.-ft of torque. Similarly, you will also love its 3.5-liter Ti-VCT V-6 which has 290 horsepower and 255 lb.-ft of torque.
This also comes with automatic transmissions that have six speeds or gears. It is equipped with an electric power-assisted steering or EPAS. This is a great help if you want to lessen parasitic power loss in your automobile.
You will also fall for the twin independent variable camshaft timing as well as its optimized tires that are specifically designed to reduce rolling resistance which paves the way for a smoother ride. And lastly, this baby comes with an intelligent four-wheel drive and a variable-displacement air conditioning system in its compressor.
All these features of the engine of the 2011 Ford Explorer will surely give you the ride that will suit your needs and preferences.
Exterior
But wait, there is more. This model's exterior is also to-die-for. It has a very handsome and stylish exterior which will definitely make heads turn because of its classy but rugged design. Apparently, the designers made it a point to make it look more like a sports utility vehicle despite its being a crossover. It fives off a squared-off look unlike other sports utility vehicles which have the tendency to be rounded. The rear part of the vehicle is really contemporary in design.
It is also shorter than its contemporaries which make it even easier for you to park it.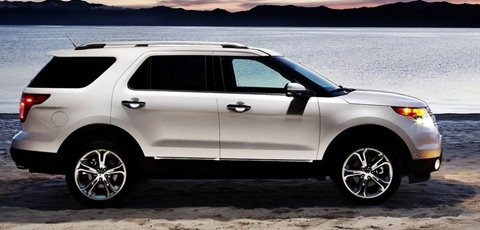 Interior
When it comes to the interior, this model definitely has a lot to boast about. Some even say that it is not only futuristic; it is also easily the best in its class. The inside is still as gorgeous as the outside. The cabin is not only upscale; it is also extremely comfortable as well.
The two-tone dashboard as well as the leather seats looked very sophisticated. As for the doors, they were also decked out in two-tone coverings And for those who have always wanted to feel the traditional feeling of being seated in a conventional sports utility vehicle, you can still have the same high-above-the road SUC perch.
Safety & Reliability
And lastly, the Explorer also comes with standard safety features that make this model ever-reliable and dependable. Here are some of them.
For one, there is a tire pressure monitoring system which is actually a common problem among motorists. This model also comes with the advanced feature of Advance Tracwith RSC which features the Curve Control function so as to provide breaking just when you need it to avoid accidents. There is also an SOS Post-crash Alert System and LARCH system. Safety canopy side curtain bags are also built into this model.
Competition
The Explorer is not new in the market, this model can definitely battle it out against the big names in the same category like the Jeep Grand Cherokee (MSRP $31,040; 16 city/ 23 hwy), Nissan Pathfinder (MSRP $29,380; 15 city/ 20 hwy), and Toyota 4 Runner(MSRP $31,115; 17 city/ 23 hwy). This is also true for the Chevrolet Traverse (MSRP $34,820; 16 city/ 23 hwy), Dodge Durango (MSRP $42,870; 16 city/ 23 hwy), and Honda Pilot(MSRP $31,980; 17 city/ 23 hwy); that continue to improve the product to sell in the market, just like the 2011 Ford Explorer.
Overall Rating


69 out of 100
What others say:
"Redesigned for 2011, the Explorer shares its car-based platform with the larger Ford Flex."Consumer Reports
"The 2011 Ford Explorer a formidable shot right at the heart of the crossover market–one that's sure to pull some of the remaining SUV loyalists off their very high horses…"The Car Connection
"The 2011 Ford Explorer is redesigned, with freshened styling, a new engine, and new features…The AWD system includes a console dial that alters throttle and other settings to accommodate mud, sand, and snow. Standard on all models is a 290-horsepower 3.5-liter V6 engine."Consumer Guide
"For all of the noteworthy changes Ford wrought on the 2011 Explorer, the transformation in its dynamic character is arguably the most profound. Moving to a unit-body configuration endows this SUV/crossover with a far smoother, more compliant yet better-controlled ride."KBB
Specifications
General Info

| | |
| --- | --- |
| Vehicle Type: SUV | Base Price: $ 28,360.00 |
| Fuel Tank Capacity: 18.6 gallons | Miles Per Gallon: 17 city / 25 hwy |
Dimensions

| | |
| --- | --- |
| Length: 197.1 in. (501 cm) | Width: 78.9 in. (200 cm) |
| Height: 70.4 in. (179 cm) | Weight: 4275 lbs (1939 kg) |
| Wheel Base: 112.6 in. (286 cm) | Ground Clearance: 7.6 in. (19 cm) unladen |
| Luggage Capacity: Max. Cargo Vol. 80.7 cu ft | Maximum Seating: 8 |
Performance

| | |
| --- | --- |
| Engine: 3.5L Twin independent Variable Camshaft Timing (TiVCT) V6 | Compression Ratio: 10.8:1 |
| Horsepower: 283 hp | Max RPM: 6500 rpm |
| Torque: 252 lb-ft @ 4100 rpm | Transmission: 6-Speed Automatic |
| 0-60 mph: N/A | 1/4 Mile: N/A |
Available Trims & Engine

| | |
| --- | --- |
| Option:XLT – 3.5L TiVCT V6 Engine | MSRP: $31,520; MPG: 17 city / 25 hwy |
| Option:Limited – 3.5L TiVCT V6 Engine | MSRP: $37,535; MPG: 17 city / 25 hwy |