The 2011 Ford Evos Concept Vehicle may not be actually seen cruising down roads, but most of its features will definitely be featured in the upcoming automobiles that will be released by Ford. And from all indications this vehicle seamlessly combines all of the features that are desired by car drivers and enthusiasts alike.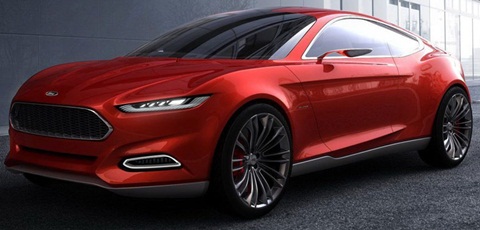 Exterior
From its groundbreaking exterior design that will showcase the brand's intention of conquering the automobile industry on a global scale, to its fuel-efficient and economy-friendly engine, the Ford Evos is a vehicle that is a glimpse into the bright future of the automobile industry and the lofty plans of Ford as it ventures into the future.
Safety
Furthermore, never before has so much attention been concentrated on ensuring the safety of the drivers of the Ford Evos, as it features heart- rate monitoring seats that ensure the safety of their prospective drivers and passengers, along with an interior that is guaranteed to be made of materials that are allergy-free.
The vehicle also pays heed to the varying capabilities and preferences of their prospective drivers by allowing customization when it comes to running the vehicle. And, perhaps most important of all, the design of the 2011 Ford Evos Concept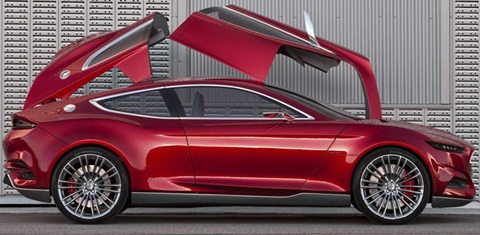 is something that should already be remembered, because even though the vehicle will not be released and mass-produced, its design will be the basis for the future designs of subsequent Ford vehicles, and thus serves as a DNA or template of sorts that will be followed by the company's future releases of their vehicles.
Specifications
Dimensions

| | |
| --- | --- |
| Length: 177.2 in. (450 cm) | Wheel Base: 107.9 in. (274 cm) |
| Height: 53.5 in. (136 cm) | Width: 77.6 in. (197 cm) |