During one of the world's best and biggest car shows, the 2009 SEMA Auto Show, Classic Recreations created quite a storm. Jason Engel, the founder of Classic Recreations, announced the collaboration with Shelby to create an officially licensed 1967 Shelby Mustang continuation cars. At the Car Show, they came up with 2 Shelby GT500 CRs on display for the entire world to see. Not only that, it came out on track and was branded as an Ultimate Street Car during the Optima Ultimate Street Car Invitational. Because of those twin victories, the 2010 SEMA is seen as the launching pad for the introduction of the GT500 CR to the world.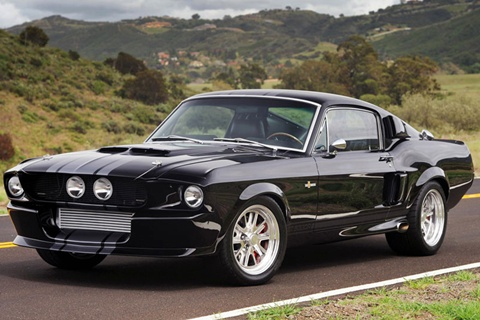 Performance
On the surface, it looks like a classic Shelby Mustang. But it is more than that. Combining modern technology with classic style, the GT500 CR is both fast and reliable and can give any supercar a run for its money. The heart of this car is a 7000 cc (427 ci) big block V8 with fuel injection that is capable of producing 545 horsepower.
Interior
Coupled with modern equipment such as a Tremec transmission, a modified coil-over suspension and disc brakes in all 4 wheels, it is a classic that keeps up with the modern times. The interior is simply defined. Handcrafted and adorned with custom gauges, Shelby seats and five-point harnesses, the cockpit is elegant, comfortable, sporty and race-ready all at the same time.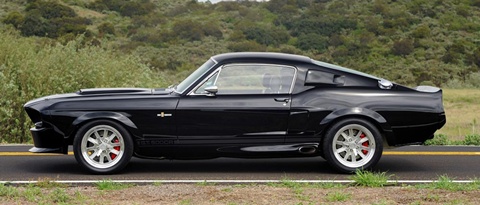 The 2011 Classic Recreations Shelby GT500 CR is one handsome car. Combining a legendary car and integrating modern touches, it is a retro-classic supercar that can take on anyone. It is well deserving of Carroll Shelby's blessing.
Specifications
Performance

| | |
| --- | --- |
| Engine: 7-liter Supercharged V8 | Horsepower: 780 HP |
| 0-60 mph: 4.0 seconds | 1/4 Mile: 12.2 seconds |