Transforming a Corvette, a mainstay in the racing arena, into a somber closed-course track car is possible with a modification of components and new ideas as suggested by Chevrolet Corvette Z06X Track Car Concept.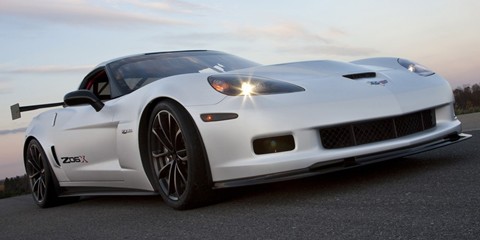 Chevy partnered with Pratt and Miller to create this car concept which shows how a car aficionado can upgrade and use Chevrolet's expanding collection of parts to create a top-grade track car.
The new Chevy Corvette Z06X Track Car Concept shows off competition-oriented enhancements which include a rear wing made of carbon fiber, a roll cage, racing seat, racing wheels, safety harness, and a rear window made of polycarbonate. There are also suspension enhancements like the coil-over support with adjustable arc plates. Meanwhile, sound-deadening material, carpeting, and the radio were removed.
The Z06X Track Car Concept is clad in a low-gloss Icy White Metallic color accented with a scarlet trim and an exposed body component made of carbon fiber.