When the 2006 corvette Z06 was first released on the market, it became the first of its kind as it was the closest production car that resembled the corvette race cars. This year, the gap between production cars and racing cars is bound to come to a close with the release of the 2011 corvette z06 limited edition. From track to street, corvette aims to give you nothing but the best technology so that you can play around with your cars more, even on a normal street.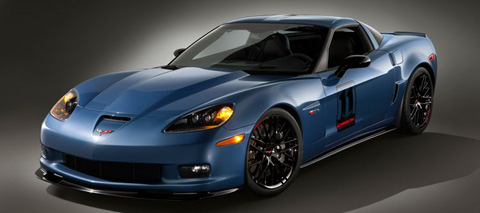 This is one car that any true corvette aficionado should not dare miss as it is only set for a limited release of 500 units. Whether you plan to drive it on the track, or on a normal road, the carbon Z06 is your best choice as its eV8 engine has the capacity to give you a top speed of 198 mph. It also has the same powerful breaks that the ZR1 uses so you know you can heavily rely on it.

The interiors boast of class and luxury as it is fitted with leather and suede that complement the exterior colour of your choice. You can choose between inferno orange and supersonic blue, whichever will strike your fancy.