What started to be a discreet logo is now a new concept vehicle. Jake, a skull mascot that was used in 2005 to symbolize the Corvette Racing team's determined attitude, has become an embodiment of the team's tenacity and triumphs. Now, Chevy introduces the Corvette Jake Edition concept in celebration of the Corvette's spirit for racing.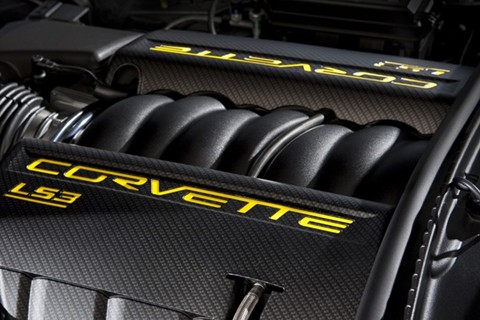 This grand sport coupe has Z06 wheel finished with Competition Gray. The Corvette Jake Edition displays a subtle appearance with its matte Jake hood design while the rest of the accessories complete its unique look.
The parts added to this coupe are mostly genuine Corvette accessories like the hood graphic and wheels and are available today at any Chevrolet parts dealer. But some parts like the floor mats designed with Jake-logo, wheel center caps, and console lid among others, are yet to be available. These parts, however, are planned to be released in the future.