Chevy will release every year a special-edition Camaro, the Synergy Series. The Synergy Series debuts at SEMA 2010 showcasing a model of the special edition of the Synergy Series that will be made available to consumers for the first six months of 2011.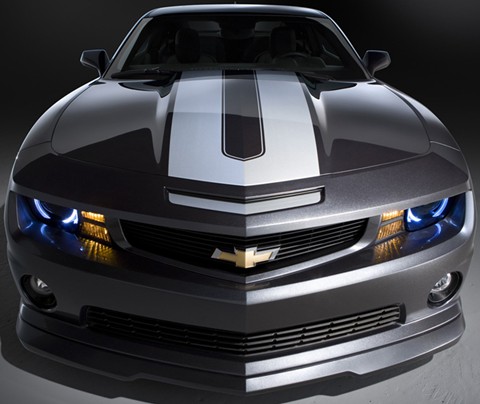 Chevrolet made the Synergy a yearly series after its first Camaro Synergy model, the 2010 Synergy Green special-edition car, became a success as it was highly accepted by consumers.
2011 Camaro Synergy Series model includes combination of interior and exterior parts unavailable to other production model. An example is the gray interior accentuated with red stitching. It was based on the show car exhibited at SEMA 2009, the Camaro Chroma.
Synergy Green was the only available color for the first Camaro Synergy that has a 6-cylinder engine but the 2011 edition will be available in four shades: Victory Red, Summit White, Black and Cyber Gray with 2SS and 2LT trims.