Owners of Chevrolet Camaro did not stop exploring the car's potential ever since the car's debut. The 2011 Chevrolet Camaro SSX Track Car Concept is an idea for converting a Camaro SS of the streets into a car of the closed-course track.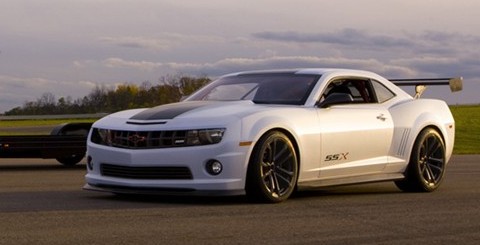 Chevy Camaro SSX Track Car has modifications intended for better road performance. Modifications of the car's aesthetics include aero parts and body panels made of carbon fiber material, lower grille, and one of a kind brake cooling ducts. The Camaro's weight is definitely reduced not only because of the use of light weight carbon fiber for the body panels but also because of the removal carpeting, rear seat, and much of the sound-deadening material.
This Camaro SSX Track Car wears an Icy White Metallic paint with a low-gloss finish, which is in contrast with the aero parts, red details, door graphics and racing number.
Chevy partnered with Riley Technologies and Pratt and Miller to complete this concept.