The worldwide automotive manufacturer, Chevrolet, expands and elevates the range of its product line, specifically its brand-leading Camaro, by presenting the 2011 Chevrolet Camaro Convertible.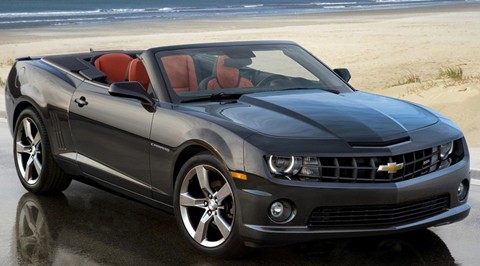 The Camaro Convertible is made with the intention to maintain the sporty coupe-like driving experience while having the option to be able to enjoy the fun of an open top cruising.
While standard models of this convertible will have V-6 engine and 312 hp, the SS model features V-8 engine able to produce 426 hp. You have the option to choose between the standard six-speed manual transmission and the six-speed automatic.
Although it has the same configuration as the Camaro coupe, this convertible has a refined body and top structure. Designers of this Camaro succeeded in eliminating the usual support ribs for a convertible's top resulting to a smooth top and sleek roofline.
Camaro Convertible will be produced early in the year.