Powerful, breathtaking, sporty and elegant – this is what best describes the 2011 Brabus Mercedes-Benz SLS AMG 700 Biturbo that made its grand world debut at the 2011 Geneva Motor Show.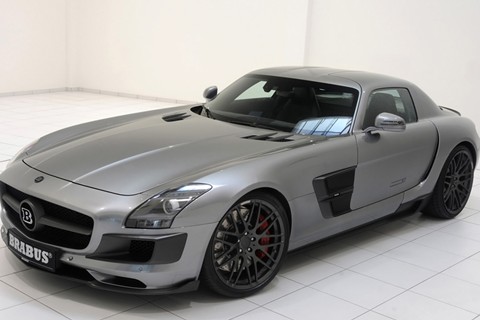 With the new 700hp twin-turbo Brabus engine dressed up in a wide body version Widestar, this car defines a new phase in the roster of automobiles under the super sports category. The 8-cylinder, 4-valve biturbo engine is highly advanced and specifically designed for a lightning fast rev. Aesthetically designed with dedicated development in its refinement by elite interiors, this car can reach 340 kph as its top speed.
The 7-speed transmission Speedshift DCT results to quite an awesome performance. In merely 3.7 seconds, this sports car can sprint from 0 to 100 kph and can reach 200 kph in 10.2 seconds. This places this automobile at par with the most powerful super sports cars in the world.
The ultra-modern Brabus components work perfectly together with its engine management system that was recently developed and incorporated in to the system. The ultra-modern engine delivers tremendous power smoothly and complies with the stringent emission restrictions set by Euro V standards.
The interiors are all custom-tailored, masterfully crafted exclusively and individually in any desired leather. This has been a special Brabus tradition for more than 30 years.