The 2011 Bertone Jaguar B99 GT carries a duality that goes beyond definition. Its design is built to last and remain aesthetically pleasing. It catches the eye and transports the viewer into a place beyond words. The exclusive air of the Jaguar blurs the line between red carpet events and racing scene turmoil. The duality of the Jaguar brings its air of elegance and luxury. You can drive it to an exclusive club or race on a track for the speed demon in you.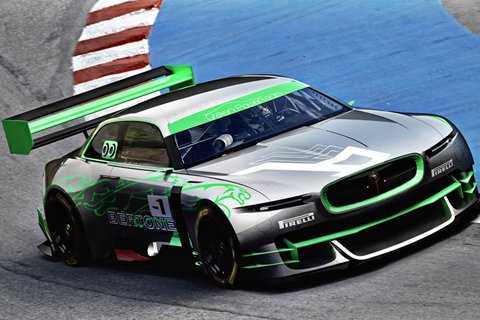 The parts of its predecessor (front doors, greenhouse, hood and trunk) are used in the B99 GT's 2.5 meter wide body. The race track persona of the B99 is as dangerous as a Jaguar in the forest, ready to devour its prey. The front spoiler draws in the cooling system while the rear extractor returns the cool air. The rear spoiler uses a bi-level race spoiler.

The interior was emptied and filled with a safety roll cage, a race car driver's seat and minimalist components. The height of the car has been dropped to 100mm that contradicts the street version. The road version of the B99 GT is 50mm from the ground along with a flat underside for improved handling.