The Ferrari California is already an opulent car as it is. It is luxurious, fast and unique. However, this doesn't stop people to push the limits of this already amazing vehicle. And, one of these modified California cars is the 2011 Afzal Khan Design Ferrari California.
Afzal Khan is known as one of the best car designers in the world. In fact, his designs are well sought after by some exclusive clientele that want more out of their cars. Now, Khan gets his hands on the California, and leaves an imprint in it that is distinctively his. Adhering to Khan's principles, this car is sporty, innovative and versatile.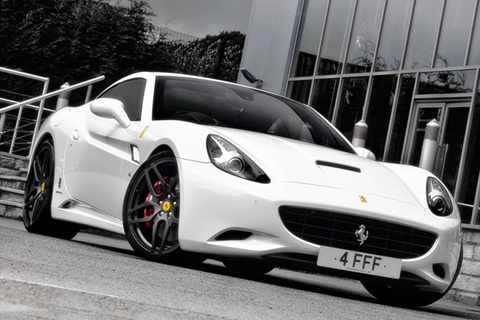 Performance
The driving experience can only be described as exemplary. Combining the already excellent driving dynamics associated with the Ferrari, Khan added some more into it. The same V12 engine and 7 speed gearbox used in the stock California were retained, but both of them were refined, improving it in almost all categories.
Speed, dynamics, driving pleasure, comfort, fuel efficiency and CO2 emissions are all improved to the point that it performs completely different. Modified wheels, suspension and traction control improve both the car's handling without sacrificing comfort. The exterior is made to be aerodynamic and the interior is turned into a very inviting place to be. Finishing this car's look is a white paint that perfectly accentuates the Ferrari's gorgeous lines.
Improving a Ferrari is a daunting task because they are already spectacular as is. But with the 2011 Afzal Khan Design Ferrari California, the Ferrari experience is successfully taken to another level.