Thomas Behringer, the CEO of Techart Automobil, must be really proud of the 2010 TechArt Porsche Panamera. These individualized vehicles namely the Porsche Panamera Turbo, 4s and Panamera S really manifest what concept racers should look like; elegant, stylish and of course exceptional. The LED lights fit perfectly on the front panel of the Panamera. The seats are covered with teak and black leather finishing as well as the roof liner and the foot mat. For variation, TechArt introduced the exotic wood finishing. The stitching and the details compliment the color and the look of these modish Porsche vehicles.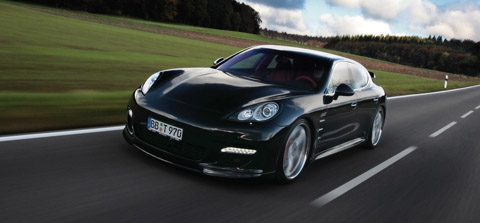 To enhance the its power on the road, the makers are giving the owner an option of using either a 21" or 22" inch TechArt Formula II lightweight metal wheels. Most recommended is Michelin's Pilot Sport PS2 or the Conti Sport Contact 3 tires.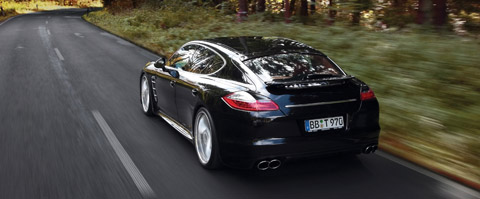 The 2010 TechArt Porsche Panamera is truly a one-of-a-kind sports car, which is not only classy but is innovative altogether.