Mercedes-Benz cars have always been in the ranks of the fastest, most stylish, and most expensive cars in automotive history. Through the recently introduced 2010 Mercedes-Benz Concept Shooting Break, the company once again strengthens its position in the automotive field by redefining the concept 'coupe.'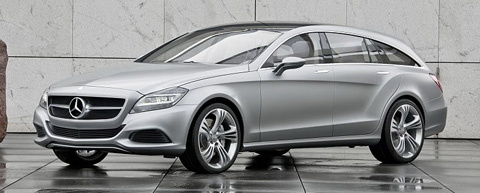 The Concept Shooting Break runs with a 3.5 liter V6 engine that record up to 306 counts of horsepower. The 4-door coupe's engine works by a control system that utilizes direct injection to trigger lean-burn operation. It also does not drain the car's fuel; the powerful engine meets the BlueEFFICIENCY standards set by Mercedes-Benz for fuel consumption.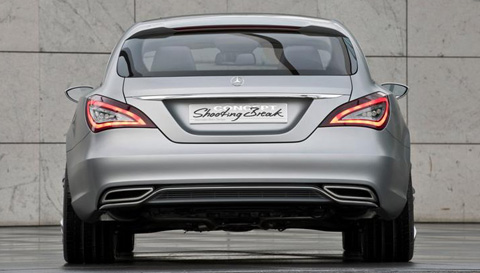 The stylish and sporty exterior is achieved by the narrow-looking windows, frameless side windows, the lengthy bonnet, and a delicately sloping roof. Plus, the car's playfully crisscrossing lines against its solid surfaces already makes an impression at first glance, while the elegantly designed front adds more positive points. The mark of Mercedes coupes, the large star, is sported in the center of the grill, and is further emphasized by curved grill slats. Furthermore, the LED headlights are divided into three layers for higher precision and visibility. The upper layer houses the LED indicator, the middle layer has the side lights, and the lowest one holds the chief light beam.