The first four seater top-down model is firstly introduced and manufactured by Maserati. Maserati GranCabrio is the first fours seater open top model ever made in Viale Ciro Menotti Maserati factory in Modena. This car introduction completes the three different models, which are Quattroporte, Gran Turismo, and GranCabrio.
Maserati GranCabrio is inspired by the style of Pininfarina that exhibits spacious interior, along with the artistry of every detail that results to a pleasure of driving and its performance. This car enhances the passengers' five senses because of its outdoorsy adventure while not sacrificing the ease and presentation that the car can give. This is a dream come true for both guys and gals who loves to live life into a modest but classy way. This four-seated open top car is designed such that the passengers at the back will not come out as simply supporting actors or simple passengers but also co-stars or fundamental part of the trip.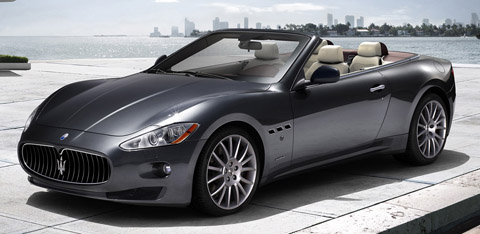 The Maserati GranCabrio is power-driven by a 4.7 liter V8 and a 323 kW engine. It is also convertible which has the longest wheelbase available in the market. Its roof is canvass made which simply prove the tradition of Maserati. This open top model car will also be displayed at Frankfurt Motor Show, which will make its worldwide debut.