The Jaguar XFR is a luxurious sports vehicle which takes the driving experience to higher levels and truly depicts the Jaguar design language.
Adaptive dynamics, active control system and advanced technologies have been introduced in the XFR. The suspension system is electronically controlled to optimize gripping and accelerate hard so that the car attains a top speed of about 155mph and attains a speed of 60mph in just 4.7 seconds. The XFR also contains the biggest ventilated disc brakes and includes a faster steering ratio.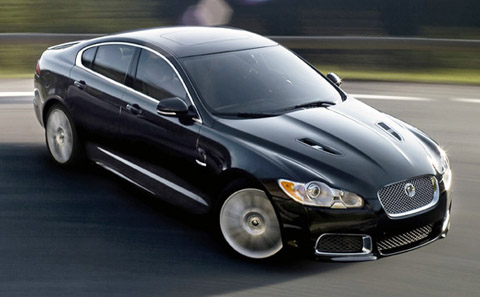 The XFR consists of a Supercharged 5.0 liter AJ-V8 Gen III engine which delivers an output power of about 510 bhp and 461lb-ft torque. The torque has been increased by 12% and the power has been increased by 23% compared to the previous 4.2 liter V8 engine.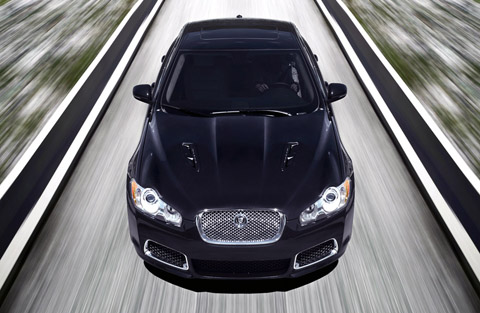 The interiors and exteriors are finely designed apart from its opponents. The aluminum dashboard, tailed instrument, satin wood veneers, twin needle stitching, interior mood lighting, phosphor blue halo illumination and door panels makes the car more attractive.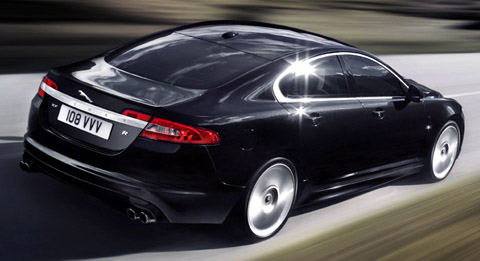 Specifications
Vehicle Type: – Production car, four doors sedan
Configuration: – Front Engine/ RWD
Engine: – supercharged V8
Displacement: – 5000 cc
Torque: – 461 lb-ft @ — rpm
Horsepower: – 510 bhp @ — rpm
Transmission: – 6-speed Automatic
0-60 mph: – 4.7 sec
Top speed: – 155mph