Dubbed as the 'American muscle car', the Ford Mustang Shelby GT made its mark when American racing legend, Carroll Shelby, drove this car showcasing its tremendous power and aggressiveness. The latest version of this memorable vehicle is the 2010 Ford Mustang Shelby GT500 equipped with a 5.4-liter V8 engine with 540 horsepower and 510 lb-ft of torque.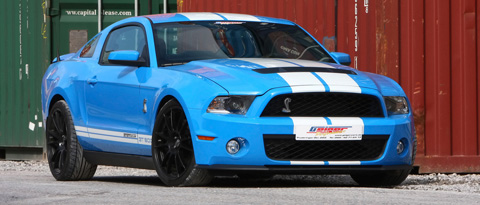 With these already impressive specifications, Karl Geiger, a Munich-based US car specialist, went a step further and showed how some small modifications can produce a breathtaking transformation. Engineers at GeigerCars worked on the American muscle car and added a 3.3-liter compressor to its 5.4-liter aluminum engine block to increase pressure. With larger throttle valves, a larger Whipple supercharger, an upgraded modified injection system and machined cylinder heads, the 2010 GeigerCars Ford Mustang Shelby GT's output is now an incredible 799 hp with a 697 lb-ft torque. So that the car can cope up with the extra horsepower, Geiger added extra coolers for the coolant, engine oil and charge air to ensure that temperatures inside the engine do not spiral out of control. The six-speed transmission was also reinforced and the car was fitted with a 3 disc carbon clutch.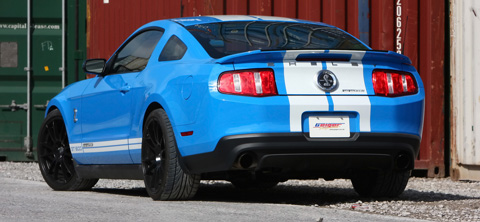 In order to improve handling, engineers at GeigerCars also fitted the car with a special racing chassis, a chrome-moly steel Panhard rod, some polyurethane bushes, and reinforced, adjustable trailing arms to improve the stability of the rear axle.