Chevrolet Corvette units have always been breaking in the list of the fastest cars that ever grace the roads on the planet, and with the new 2010 GeigerCars Corvette Grand Sport, the brand will be breaking more lists and records.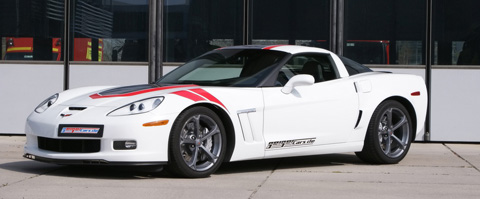 The Corvette Grand Sport has a body appearance that is enough to make even the non-car enthusiast drool in admiration. It has 18 and 19 inch rims of pure alloy, framing the 275/35 and 325/30 road-grasping tires. The bonnet, boot lid and fenders effectively emphasize that the sport character of the car. The emblems installed on the front fenders also say a lot.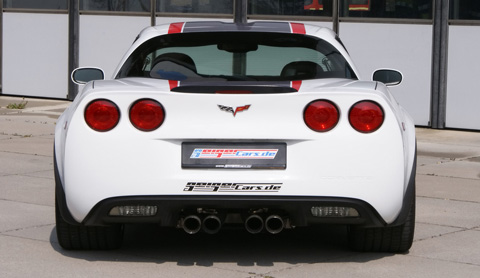 The Corvette will also not be a Corvette without an exceptional engine set up and impressive specifications. It has a 6.2 liter V8 engine that allows the car to run on speeds hat reach up to 209 mph. It has an average toque of 544 lb-ft, and an acceleration rate that lists 62 mph in less than 4 seconds. The horsepower is 588 at 6490 rpm, enough to keep the roads flaring at its wake. Also, do not go looking for the Corvette's battery at the front; it is transferred at the back for better performance and, of course, unique style.