Being one of the most ideal cars of this legendary Trans Am road racing series of the distinct blue-and-yellow Camaro of Mark Donuhue. With the help of GM's High Performance Vehicle Operations, North Carolina-based Riley Technologies re-created the look and the homeliness with its contemporary car competitors.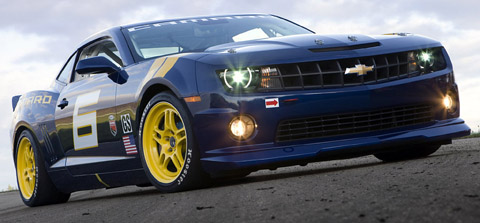 It is the latest and earliest prototype for the Grand Am Koni Challenge GS racing class. All in all this racecar is the many hours spent on the racetrack as Riley team members worked to dial-in the chassis and power train.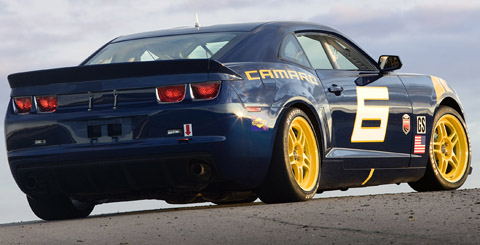 The GS Racecar Concept is shown at SEMA is just as last driven off the track, with the grime, brake dust and body imperfections commensurate with a day's work of racing. The car has been spent hundreds of hours in the body shop in order to perfect the sheet metal perfection. It has been displayed with bruises of competition and wears them as badges of honor.