What comes with fame and fortune is a sedan that completes the whole package – the 2009 Rolls-Royce Phantom. Amidst the financial crisis looming over several countries, 2008 saw sales performance for the Rolls-Royce. Who could resist luxury in all its glory? No one. That's why the Spirit of Ecstasy, also known as the hood ornament of the vehicle, is very much worshipped and adored by many.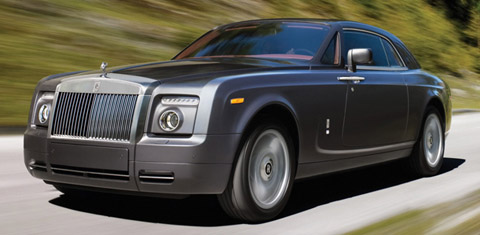 How would you be able to describe ecstasy? Here are the ways:
1) 6.75 liter V12 engine
2) 453 horsepower at 5350 rpm
3) 67.1 horsepower per liter
4) 21-inch cast aluminum wheels
5) 12-inch television monitors
6) Direct injected fuel system
7) Real wheel drive
8) EPA Fuel Economy for city – 11 mpg
9) EPA Fuel Economy for highway – 18 mpg
10) 2 door coupe
Be bewildered in the experience of a lifetime and feel the lush interior of the 2009 Rolls-Royce Phantom.