The all-new Mercedes-Benz SLR Mclaren Roadster 722 S opens up a whole new world of open-top driving. This two seated cabriolet surpasses the existing benchmark among the super sports cars – the SLR McLaren Roadster.
This endows both models with a high degree safety and extreme torsion stiffness to increase power; the new SLR Mclaren Roadster 722 S features a more dynamic suspension tuning and improved aerodynamics.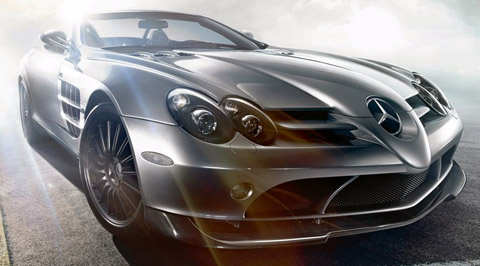 Specifications
General Info

| | |
| --- | --- |
| Vehicle Type: Roadster Supercar | Est. Price: NA |
Performance

| | |
| --- | --- |
| Engine: Supercharged V8 | Displacement: 5.5 Liter |
| Horsepower: 650 HP | Torque: 605 lb-ft |
| Transmission: 5-Speed Automatic | Maximum Seating: 2 people |
| 0-60 mph: 3.7 seconds | Maximum Speed: 208 mph (334 km/h) |
Letting you enjoy the new roadster's occupants in no way lose out in terms of comfort or the vehicle's suitability for everyday use. A sporty, premium-quality interior appointments and distinctive motorsport pedigree, the new SLR McLaren Roadster 722 S is limited to only 150 vehicles. Amazing dimensions in open-top driving are in this new Mercedes-Benz SLRMcLaren Roadster 722 S.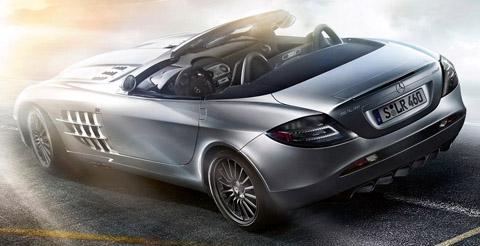 The Roadster has an output of 478 Kw/650 hp, acceleration from 0-60 mph under 3.7 seconds and top speed of 208 mph. The roadster has a exemplary energy absorption and a higher level of occupant safety, plus a torsional rigidity that is unseen in an open-top car. It allows the driver with outstanding handling characteristics that are found only in closed super-sports cars.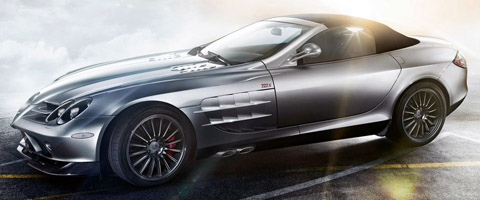 ->