The 2009 Maserati Gran Turismo S Automatic is a high performance two-door sports coupe.
The Maserati Gran Turismo S was first displayed at the Geneva Motor show in 2009. It features a stylish body structure, headlights with titanium finish, black grille, air bags and Alcantara leather interiors.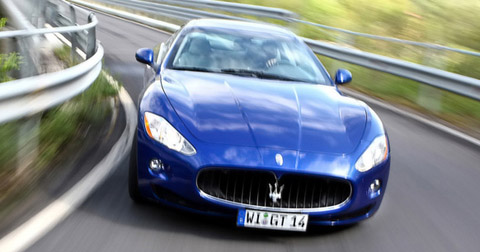 The Maserati Gran Turismo S features a 4.7 L V8 engine and it delivers an output power of 440 hp at 7000 rpm and 361 lb-ft torque. It features specially designed ZF six speed automatic transmission and the gear shifts can be performed easily and smoothly even at higher speeds and loads.
The Maserati Gran Turismo S features Skyhook suspension with adjustable dampers that delivers a comfort and smooth drive. The Maserati Gran Turismo S features 20-inch wheels with specially designed high performance tires that ensure a better grip at higher speeds.

The exteriors feature the stylish body structure, LED lights and mirrors. The interiors are mostly finished in Alcantara leather and it features the leather seats, sporty steering wheel, instrument panels, iPod interface, multi media system and Bluetooth.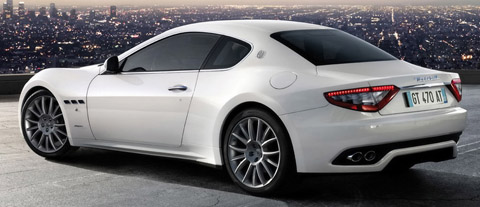 Specifications
Vehicle Type: – 2-door coupe
Engine: – 4.7 L V8
Power: – 440 hp at 7000 rpm
Torque: – 361 lb-ft
Transmission: – 6-Speed Automatic