Concept cars will definitely make you swoon, hit the brakes or even honk your horn so loud especially if you'd be able to own the 2009 Jay Leno Chevrolet Camaro. The moment you rev up the engine you will immediately feel the power of its 3.6 liter V6 engine.
For a vehicle with twin turbochargers for its aspiration, who else would win any race with you? So keep the motor running and pack some speed in the freeway at 425 horsepower.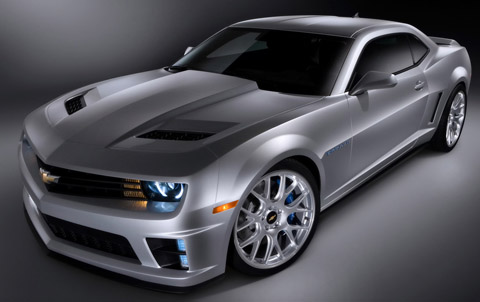 Fellow motorists would feel challenged to keep up with your speed which in the long run, they might not even get close to your tail lights since they have ran out of gas. Thank your lucky stars since the 2009 Jay Leno Chevrolet Camaro is fuel efficient with 118.1 hp per liter.
You will surely pack up a storm and not suck up all the fuel in the process.